Entertainment Weekly. The Covers, Part 7: Kory Kennedy
On September 30 at the SVA Theater in NYC, every design director from
Entertainment Weekly
's 25 year history will gather for an historic event,
For the Love of Enterainment Weekly
. The evening is part of SPD's 50th anniversary celebration, as well as an advance notice of
EW
's 25th anniversary, which is February 16, 2015.
Former
EW
design directors
Michael Grossman
,
Robert Newman
,
John Korpics
,
Geraldine Hessler
,
Brian Anstey
,
Kory Kennedy
, and
Tim Leong
will show their work and give an inside look at the magazine's creation. There will also be a special tribute to former DD
Amid Capeci
.
As a lead up to the event, SPD will be showcasing the cover pages of each design director. Here are the
EW
covers of the magazine's seventh design director,
Kory Kennedy
, plus comments by Kory on how the covers were created. These 16 covers date from the years 2012-14. The photo director: for these covers was
Lisa Berman
; managing photo director:
Sarah Czeladnicki
.
(Above): October 5, 2012. Photograph:
Ruven Afanador
, photo editor:
Michele Romero
.
"Superman turns 75. The Man of Steel wouldn't sit for a shoot, so I used art supplied by DC. I assigned tons of great illustration at
EW
but never for a cover. This was the closest I got. I especially enjoy the lineup of real and drawn supermen across the bottom. And look, in the back. Its a bird! Its a plane! Its Tom Welling from Smallville!" Photo editor:
Ahmed Fakhr
.
"
Breaking
Bad is the best TV series of all-time. There, I said it (
The Sopranos
and
The Wire
are neck and neck for a close second). So to work on this cover for the final episode was the ultimate. Brilliant shoot; the boys had a blast and were totally into it. I giddily matched the blue logo color to my packet of blue meth that photo editor Michele Romero brought back for me from the set." Photograph:
Alexei Hay
, photo editor:
Michele Romero
.
"Director David Fincher pitched and photographed this cover for us. I love that the director of the film had fun with the concept and pushed the image into areas that weren't necessarily found in the book. Traditionalists may have called foul, but I believe the ambiguity of the image fits the spirit of the story itself and found his choices inspiring." Photograph:
David Fincher
, photo editor:
Aeriel Brown
.
"This is all about the patch logo. I'm a huge fan of the show and I became obsessed with making the
Entertainment Weekly
logo into a
Sons of Anarchy
-style patch. Looking back, I believe it was the most an
EW
logo has ever been messed with. It's the
SOA
outlaw way." Photograph:
Art Streiber
, logo illustration:
Joe Zeff
, photo editor:
Matthew Levinson
.
"For the much buzzed about return of
Arrested Development
on Netflix, we created three separate covers featuring the Bluth family on their Stair Car. Due to a commitment for his current show,
Veep
actor Tony Hale (better known as Buster) was unable to attend the shoot. We addressed his absence by strategically clamping his hook onto the railing next to the other Bluth boys." Photographs:
Art Streiber
, photo editor:
Michele Romero
.
"Photo illustrator Jesse Lenz was my go-to guy for a number of covers so I wanted to be sure to include at least one of his creations. I went with
Fast & Furious
because as a guilty pleasure, this cover just makes me happy. Its completely over-the-top, just like the films. Using only supplied art and film stills, we included as many of the characters as we could while checking off all the necessary boxes...guns, skin, cars, explosions, Vin Diesel..." Photo illustration:
Jesse Lenz
, photo editor:
Richard Maltz
.
"It helps so much when the cast is into the concept and the HIMYM gang was all-in. And it always helps the cool factor when you put a goat on the cover." Photograph:
Justin Stephens
,
lettering:
Mary Kate McDevitt
, photo editor:
Natalie Gialluca
.
"My toughest critics! The ladies marked up my beautiful cover and even re-drew the logo using my Sharpie!" Photograph:
Art Streiber
, photo editor:
Michele Romero
.
"We shot these covers on set of the now famous prison of season three. Actually we shot IN the prison and I got to meet Zombies! Andrew Lincoln got completely lost in his character, cranking Kanye and talking to himself throughout the shoot. Norman Reedus was down to earth and cool and Michael Rooker was out of his mind! I love the intimate and graphic quality of the Rick Grimes cover--his Python revolver eats up almost as much cover real estate as the man himself. And the idea for the zombie reflection in The Governor's knife, which was suggested on set, turned into a very creepy and memorable image." Photographs:
Frank Ockenfels
, photo editor:
Michele Romero
.
"I didn't invent this approach for EW's Best & Worst issue but I certainly had a great time piecing it together! Where else would you get to compose an image consisting of Sandra Bullock, Ron Burgundy, Miley Cyrus, Liberace, and a TARDIS?" Photo Editor:
Suzanne Regan
See more
Entertainment Weekly
covers via
Kory Kennedy's new interactive portfolio iPad app
, now available from the App Store.
FOR THE LOVE OF ENTERTAINMENT WEEKLYDoors open at 6:30 pm for seating. Presentation begins at 7:00pm

TICKETS
_________________________
SPD Members - $15.00 (log-in to get the member discount)

General Admission - $30.00 (want 50% off tickets, plus more? Join now!)

_________________________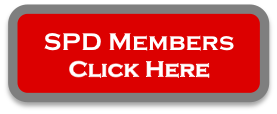 Don't miss it! All tickets and seating are first come, first served. When tickets sell out, they're gone!