Entertainment Weekly. The Covers, Part 5: Brian Anstey
On September 30 at the SVA Theater in NYC, every design director from
Entertainment Weekly
's 25 year history will gather for an historic event,
For the Love of Enterainment Weekly
. The evening is part of SPD's 50th anniversary celebration, as well as an advance notice of
EW
's 25th anniversary, which is February 16, 2015.
Former
EW
design directors
Michael Grossman
,
Robert Newman
,
John Korpics
,
Geraldine Hessler
,
Brian Anstey
,
Kory Kennedy
, and
Tim Leong
will show their work and give an inside look at the magazine's creation. There will also be a special tribute to former DD
Amid Capeci
.
As a lead up to the event, SPD will be showcasing the cover pages of each design director. Here are the
EW
covers of the magazine's fifth design director,
Brian Anstey
, plus comments on how they were created. The covers are from the years 2008-2009. The photo editor of
Entertainment Weekly
during this period was
Fiona McDonagh
, followed by
Lisa Berman
.
Above: Stephen Colbert and John Stewart parody
The New Yorker
cover, October 3, 2008.
Stewart / Colbert: When Stewart and Colbert agreed to pose for this election-themed cover there were millions of ideas of what to do with them. In the end, this cover was their idea and a great homage to Barry Blitt's cover for The New Yorker.

(Left to right): Tina Fey, April 18, 2008; Slumdog Fever! March 6, 2009.
Tina Fey: This was my first cover as design director, and one of my favorites. I love her face and the simplicity of it all.

Slumdog Millionaire: A great tradition at EW is to shoot an Oscar winner the Monday morning after the awards ceremony. After Slumdog Millionaire had such a huge success we made it the cover. It's hard not to get a genuine smile for a cover after winning eight Oscars.

(Left to right): The Hills, August 11, 2008; Ryan Reynolds, June 26, 2009.


The Hills: Lisa Berman, EW's photo director, came up with this idea for a cover story on Reality TV. I thought it was a great solution instead of the "multiple cover" collection of art from the shows.

Ryan Reynolds: For our Must List issue we showcased the hottest projects and stars of the summer. This year Ryan Reynolds (and his abs) were a fitting choice.

(Left to right): Jennifer Aniston, December 12, 2008; Tropic Thunder, August 15, 2008.
Jennifer Aniston: Beautiful woman, cute dog...what more could you ask for?

Tropic Thunder: A bloody fun cover with the three stars of Tropic Thunder. Photographer Jake Chessum produced this high-energy cover shoot with the help of some fake scars and blood.

Twilight covers
.
Twilight: When looking at the covers that I designed during my time at EW, there seems to be a recurring theme....vampires! In the summer of 2008 we produced our first Twilight cover, timed to the publishing of the new book and as an early preview of the movie. It was the first major magazine cover for the film and its relatively unknown stars. EW readers love to see actors in character, but with the movie not finished and our reference being their description in the books and a few press shots, it was a bit of a challenge. With that cover I soon learned how passionate Twilight fans were. Some loved it and some didn't, but the cover was a huge success, and I had many more chances to perfect Rob Pattinson's hair.

(Left to right) Harry Potter, August 22, 2008; Watchmen, February 27, 2009.
Harry Potter: The Fall Movie Preview was one of our largest issues of the year, and with the new movie coming out, Harry Potter was a great cover subject. The only problem was that two days after we closed the issue the studio announced that it would be holding the movie until the summer.

Watchmen: Sometimes we would need to use art from the movie studios when we couldn't shoot the subject. In this case that was a guy with a rorschach test for his face. The challenge was to take this art (usually shot simply on white) and alter it to make it unique to the magazine. Working with the talented imaging department at EW, I tweaked the tone of the photo and put it in front of a distressed yellow wall with the logo spray painted on it. I love how badass he looks.

Related Links:
FOR THE LOVE OF ENTERTAINMENT WEEKLYDoors open at 6:30 pm for seating. Presentation begins at 7:00pm

TICKETS
_________________________
SPD Members - $15.00 (log-in to get the member discount)

General Admission - $30.00 (want 50% off tickets, plus more? Join now!)

_________________________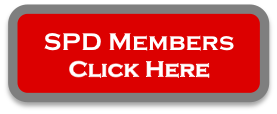 Don't miss it! All tickets and seating are first come, first served. When tickets sell out, they're gone!