Entertainment Weekly. The Covers, Part 3: John Korpics
On September 30 at the SVA Theater in NYC, every design director from
Entertainment Weekly
's 25 year history will gather for an historic event,
For the Love of Enterainment Weekly
. The evening is part of SPD's 50th anniversary celebration, as well as an advance notice of
EW
's 25th anniversary, which is February 16, 2015.
Former
EW
design directors
Michael Grossman
,
Robert Newman
,
John Korpics
,
Geraldine Hessler
,
Brian Anstey
,
Kory Kennedy
, and
Tim Leong
will show their work and give an inside look at the magazine's creation. There will also be a special tribute to former DD
Amid Capeci
.
As a lead up to the event, SPD will be showcasing the cover pages of each design director. Here are the
EW
covers of the magazine's third design director,
John Korpics,
along with some fun behind-the-scenes comments from John about how they came together. These 13 covers date from the years 1996-1999.
(Left): Howard Stern, March 7, 1997. Photograph by Jill Greenberg.
(Left to right): April 26, 1996, December 4, 1998, November 29, 1996
John Korpics comments on the covers:
David Schwimmer: This was my first cover for EW. I inherited the shoot from the previous regime. There were a lot of color choices and then this one, and since it was my first week, I figured I might as well cash in my honeymoon voucher for one free cover that would never run if it wasn't my first week. Everyone looked at me and said, "Black and white period picture? Well, I guess he knows what he's doing." Worst selling cover of the year. So what. I thought it was cool. Still do.




Psycho: We used to have to make a lot of bad PR pics from the studios into covers. For this one, I called my pal Arthur Hochstein at Time magazine and asked if he had anyone on his staff who could help me with some digital effects, and he introduced me to Joe Zeff, who did our knife-slashed paper effect. Joe quickly became our go-to guy for all sorts of digital fun. Torn paper, turned-up corners, blood splatter, Oscar statuettes with thumbs up. Joe has since gone on to become a true creative force in the industry, and we've had a friendship that has spanned over 10 years. It all started with torn paper. To this day, whenever I call him, the first thing he asks if I need more torn paper edges.




X-Files: It was always nice when you got to do a single topic cover. You could play a little more with cover lines and type sizes because it's all one story. The scarf cracks me up. I guess it makes it look "spooky," although what really stands out to me is that David Duchovny looks totally baked in this picture (legal note: I said LOOKS, not WAS). I remember using a hybrid metallic ink, PMS4005 maybe, which is a metallic ink that is half gold and half silver. I think I got 10 calls from other art directors the week it came out asking me what that ink was, which proves my long-held belief that most art directors are nerds. [Editor's note: I was one of those nerds.]
(Left to right): May 22, 1998, January 31, 1997, May 8, 1998
Godzilla: This was the only image of the creature the studio would release. It was literally cropped like you see it here. Since the teeth were pretty important, I needed to drop the logo down and then convince the edit side that we couldn't do any second cover sell lines above the logo, which at the time was kind of like Oliver Twist asking for more gruel. Guys on my staff like Joe Kimberling, Michael Picon, and George Karabotsos were doing a lot of early illustrator effects in those days, which explains the "wacky" type treatments. When I was at EW, I always loved the summer movie season, because for three months we basically got to design movie posters for all the blockbusters. Later on I actually did design a real movie poster for Ben Weinstein at Miramax for Spy Kids 2, which never saw the light of day. Turns out it wasn't nearly as fun as doing EW pages...

Woody Harrelson: The funniest story about this cover is that up until about an hour before it shipped, the story line above Woody's head, centered on the star spangled boobs, said, "Inside the Golden Globes!" I thought it was funny. The editor didn't...

Ellen DeGeneres: This was a huge deal at the time. This was pre-talk show Ellen, coming off the cancellation of her sitcom, the first-ever prime time TV show with an openly gay main character. Mary Ellen Mark shot this. I love her look of defiance and strength. Not a victim, but a survivor. The difference between the two can be as subtle as an eyebrow lift or a camera angle. A lot of people think of Mary Ellen as a documentary photographer, but she's just as good or better at studio and celebrity portraits. In the internet age, it's hard to break news or get exclusive first-time interviews, but EW was once the place for this kind of story. I think today she'd post a manifesto on her website...


(Left to right): September 18, 1998, September 11, 1998, October 9, 1998
Conan: I always loved this cover. I love cheesy or camp sets, fake beach backgrounds or portraits shot at the mall standing next to an autumnal fence, so I loved that he was sitting on a fake moon. I repurposed this idea at InStyle for a portrait of Amanda Peete sitting on a fake moon. I was like, "Yeah, it'll be fun! Conan loved it!" She was preganant at the time and not too psyched about climbing up onto an elevated set. For the Conan cover, I also loved that we figured out a way to keep the top of the moon without chopping it off for the pain-in-my-ass second covers. I can't believe someone let me put an ellipses in the middle of Leonardo DiCaprio's name. WTF!




Fall TV Preview: This was a personal landmark moment in the history of putting tons of crap on a cover. It was the first time I realized that I could control backgrounds and clothes to create a controlled color environment. We used to do a lot of these covers with pictures above the logo. We called them "teeth," as in "who do we have for the teeth on the Fall TV Preview cover?" or "do I seriously have to put these effing teeth on every effing cover I do?" In the past I would just run the teeth pics as they were, with whatever clothes and backgrounds they came with. this was the first "teeth" cover where I realized I could make all the clothes black and all the backgrounds a color that matched, which makes for a very visually pleasing and unified environment, even though it's a very busy cover. Duh. I may not have been the first person to figure this out, but I definitely perfected it at EW. Plus, how cute is Katie Holmes!




Jennifer Lopez: Can someone please turn the wind machine down? I'm pretty sure that booty is unretouched. We didn't do a lot of retouching in those days, although I think this might have been a Matthew Rolston photo, and he's been known to smooth out a curve or two.
(Left to right): May 17, 1996, March 26, 1999, October 24, 1997
Twister: Pretty sure this was the result of a combination of Michael Picon's experimenting with 3-D type effects and my desperate need to turn a pretty dumb picture into a cover. This movie had groundbreaking special effects of tornadoes ripping house apart, and this was the cover we did. That weekly schedule plays tricks with your mind.

Star Wars: As most magazine editors have figured out, even today, nearly 35 years after it was released, you can put anything related to Star Wars on the cover and it will sell, so I convinced my bosses we didn't need a lot of words on this one. Just the young studly (as studly as you can be in a brown hemp cape) Obi-Wan Kenobi.

Cameron Diaz and Ewan McGregor: If you ever wanted a recipe for a cover that won't sell, this is it. A movie you've never heard of, an unrecognizable Ewan McGregor and Cameron Diaz acting out some sort of bondage fantasy in what appears to be a men's room shower stall, AND the death of John Denver. It practically sells itself!

See more John Korpics Entertainment Weekly covers here.
Related Links:
FOR THE LOVE OF ENTERTAINMENT WEEKLYDoors open at 6:30 pm for seating. Presentation begins at 7:00pm

TICKETS
_________________________
SPD Members - $15.00 (log-in to get the member discount)

General Admission - $30.00 (want 50% off tickets, plus more? Join now!)

_________________________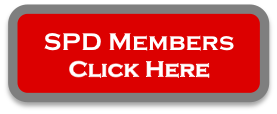 Don't miss it! All tickets and seating are first come, first served. When tickets sell out, they're gone!