Entertainment Weekly. The Covers, Part 6: Amid Capeci
On September 30 at the SVA Theater in NYC, every design director from
Entertainment Weekly
's 25 year history will gather for an historic event,
For the Love of Enterainment Weekly
. The evening is part of SPD's 50th anniversary celebration, as well as an advance notice of
EW
's 25th anniversary, which is February 16, 2015.
Former
EW
design directors
Michael Grossman
,
Robert Newman
,
John Korpics
,
Geraldine Hessler
,
Brian Anstey
,
Kory Kennedy
, and
Tim Leong
will show their work and give an inside look at the magazine's creation and visual legacy. There will also be a special tribute to former DD
Amid Capeci
.
As a lead up to the event, SPD will be showcasing the cover pages of each design director. Here are the
EW
covers of the magazine's sixth design director,
Amid Capeci
, plus comments on how they were created. The covers date from the years 2009-2010. The director of photography for all of these covers is
Lisa Berman
.
Note:
Amid Capeci passed away in 2012
.
Above: July 30, 2010.
Typography by Joe Zeff Design
.
10 covers for the finale of Lost, May 14, 2010. Photographs by
Michael Muller
.
Amid Capeci: We did four Lost covers this year and they were amazingly popular on the newsstand. But when you are designing a weekly and the editor tells you that this week we are going to do 10 covers, you have to take a deep breath. This collector series went to subscribers. Really fun, everyone looks great. On location in Hawaii, photographer Michael Muller captured gritty closeups in a marathon sunrise to sunset shooting day.

(Left) October 2, 2009, photograph by
Peggy Sirota
. (Right): December 10, 2010, photograph by
Robert Trachtenberg
.
Amid Capeci: Sometimes the best covers come from not too much planning, and letting talented actors and great photographers like Peggy Sirota work their magic, like creating this simple but elegant photo of Jim & Pam from The Office. For Taylor Swift, we felt strongly about doing away with her typical sequins and ultra-feminine style for the cover. So we went for a classic, sophisticated white-tie look inspired by Marlene Deitrich in the film Morocco. Taylor loved the opportunity to wear a top hat.

(Left): July 23, 2010. (Center): November 12, 2010. (Right): January 22, 2010.
Amid Capeci: Often we get some really cool access to a production and work directly with the filmmakers to create an image for the cover. Lisa Berman and I will look at images of, say, Ryan Reynolds in a beige leotard, then I'll rough out some covers, and months later...he's the Green Lantern! A "First Look" cover can sometimes be a year before the film is released, so these character reveals create a lot of buzz on the geek-s-sphere.

October 8, 2010. Photograph by
Martin Schoeller
.
Amid Capeci: Although we adore Justin Timberlake, we needed to get across the idea that we loved the film The Social Network and that it was going to be a big award season movie. In our collaborative back and forth, photo editor Michele Romero suggested the "we like this" line. One of our great designers Mike Schnaidt rethought the thumbs-up hand, and some folks were caught staring too long at Justin's flexy forearm.

November 26, 2010. Photograph by
James White
.
Amid Capeci: The comfort level and comraderie on the set between Jake Glyhenhall and Anne Hathaway gave us a shoot with so many amazing images that EW editor Jess Cagle decided to do a split-run of three of the best images for the cover.

October 1, 2010. Photograph by
Art Streiber
.
Amid Capeci: There is a real energy brought to a shoot when a brand new show like Modern Family starts to achieve hit status. The cast had not yet done many magazine covers, and they were very jazzed to be on the cover of EW, which had supported them from the beginning. Thy all love working with each other and loved playing to the "mirror."

December 4, 2009. Photograph by
Ben Watts
.
Amid Capeci: Fresh Young Talent + Black Leather + Ben Watts = Sexy Vamps.

FOR THE LOVE OF ENTERTAINMENT WEEKLY
Doors open at 6:30 pm for seating. Presentation begins at 7:00pm

TICKETS
_________________________
SPD Members - $15.00 (log-in to get the member discount)

General Admission - $30.00 (want 50% off tickets, plus more? Join now!)

_________________________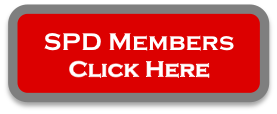 Don't miss it! All tickets and seating are first come, first served. When tickets sell out, they're gone!