Entertainment Weekly. The Covers, Part 1: Michael Grossman
On September 30 at the SVA Theater in NYC, every design director from
Entertainment Weekly
's 25 year history will gather for an historic event,
For the Love of Enterainment Weekly
. The evening is part of SPD's 50th anniversary celebration, as well as an advance notice of EW's 25th anniversary, which is February 16, 2015.
Former EW design directors
Michael Grossman
,
Robert Newman
,
John Korpics
,
Geraldine Hessler
,
Brian Anstey
,
Kory Kennedy
, and
Tim Leong
will show their work and give an inside look at the magazine's creation. There will also be a special tribute to former DD
Amid Capeci
.
As a lead up to the event, SPD will be showcasing the cover pages of each design director. Here are the EW covers of the magazine's first design director,
Michael Grossman
(and, he hastens to add, art director
Mark Michaelson
)
from the years 1990-94. The photography directors for most of these covers were
Mary Dunn
and
Doris Brautigan
.
(Cover shown: Arsenio Hall, April 27, 1992)
(Left to right): Debut cover, K.D. Lang, February 16, 1990; Sean Connery, March 3, 1990; Save CBS!, March 9, 1990
Early issues of Entertainment Weekly featured a tilted logo and a strip of secondary headlines and images on the left-hand side. The logo would change a number of times in the next few years.
(Left to right): Dick Tracy, June 15, 1990; Lucy, July 20, 1990; Rock & Roll, November 9, 1990.
By the middle of EW's first year, the logo righted itself and the side panel disappeared. A drop shadow was added to the logo that remained in some form for many years.
(Left to right): Madonna, December 14, 1990; Steve Martin, February 22, 1991; Movie IQ, May 10, 1991.
As EW entered its second year it began to feature striking cover graphics and photography.
(Left to right): Julia Roberts, November 22, 1991; Patrick Stewart, March 6, 1992; John Goodman,May 1, 1992.
Under the photo direction of Mary Dunn and Doris Brautigan, EW began to frequently feature black and white photographs of celebrities on the cover.
(Left to right): Batman, June 19, 1992; Jack Nicholson, January 8, 1993; Seinfeld, April 9, 1993.
By the time the magazine celebrated its third birthday, the first letter of the logo had been upper-cased, and the type had been compressed and made taller. Covers were often black and white with simple, boldly elegant headlines and minimal color.
FOR THE LOVE OF ENTERTAINMENT WEEKLYDoors open at 6:30 pm for seating. Presentation begins at 7:00pm

TICKETS
_________________________
SPD Members - $15.00 (log-in to get the member discount)

General Admission - $30.00 (want 50% off tickets, plus more? Join now!)

_________________________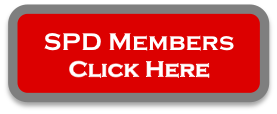 Don't miss it! All tickets and seating are first come, first served. When tickets sell out, they're gone!